Notice
: Undefined index: use_background_color_gradient in
/home/content/p3pnexwpnas18_data03/18/42006418/html/wp-content/themes/Extra/includes/builder/class-et-builder-element.php
on line
9076
Notice
: Undefined index: use_background_image in
/home/content/p3pnexwpnas18_data03/18/42006418/html/wp-content/themes/Extra/includes/builder/class-et-builder-element.php
on line
9077
Notice
: Undefined index: use_background_color in
/home/content/p3pnexwpnas18_data03/18/42006418/html/wp-content/themes/Extra/includes/builder/class-et-builder-element.php
on line
9078
GSE Award
Award for Excellence and Innovation in Enhancing the Graduate Student Experience
What makes a graduate school great?
Many things. But more than ever, graduate schools can make a difference in their students' lives beyond just granting a degree. They do that by being accessible, supportive and open to new approaches.
The Canadian Association for Graduate Studies (CAGS) presents this award annually to a member institution. The winner is invited to share their work at a CAGS conference workshop. It is a way to celebrate the innovative and creative ways graduate schools serve their school. It is also an opportunity to share best practice and experience with member schools, fellow deans and stakeholders.
It was formerly known as the CAGS/ETS Award.
2018 Award profile, eligibility requirements and guidelines (pdf)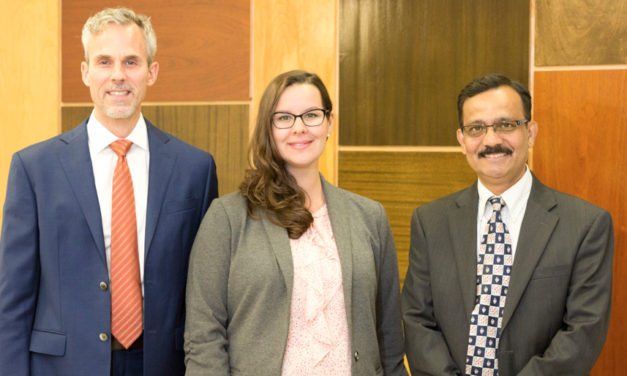 Photo: Thomas Loebel, Dean & Associate Vice-President, Graduate Studies; Sarah Irwin-Gardner,...