---
The
Canadian Association for Graduate Studies
presents
12 Canadian 3MT® Finalists
Three minutes. Twelve of Canada's best minds. The power of the spoken word.
---

The winner of Canada's 3MT competition will be selected by a team of judges drawn from academic, media, and industry backgrounds. The winner of the People's Choice Award is up to You! Support Canada's graduate students by casting a vote for your favourite presentation – it's easy. The video with the most votes cast during the period May 10 to May 26 will receive the Canada's 3MT People's Choice Award for 2019. The winners will be announced the first week of June.
Follow us on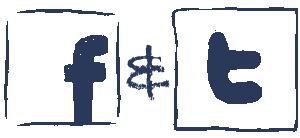 for final results the week of June 4 2018
Entry #20193MTNAT001

Yoah Sui
Western University
Sofa, so good? Maybe not.
Entry #20193MTNAT002

Ju Jing Tan
Université de Montréal
Do fireflies be-"lung" in research?
Entry #20193MTNAT003

Adam Ramzy
University of British Columbia
Gene and Cell Therapies for Diabetes
Entry #20193MTNAT004

Adrian Herod
Dalhousie University
Salmonella, we'll infect you if you lettuce.
Entry #20193MTNAT005

Newsha Arezi
Concordia University
Deliver it to the right address.
Entry #20193MTNAT006

Alex Kjorven
Ryerson University
The Gamification of Climate Change
Entry #20193MTNAT007

David Patch
Royal Military College
A Slippery Situation: Release of PFAS from Commercial Products
Entry #20193MTNAT008

Amanda Brissenden
Queen's University
Building Blocks for a Healthier Spine
Entry #20193MTNAT009

Haya Almutairi
University of Waterloo
Self-Healing Asphalt Pavement
Entry #20193MTNAT010

Elana Varner
Simon Fraser University
Sex Appeal of Mouse Pee Safeguards Wildlife
Entry #20193MTNAT011

Laura Rios Carreno
University of Calgary
Modification of Asphalt with Reactive Polymers for Quality Enhancement of Pavement
Entry #20193MTNAT012

Shruthi Budnar Subramanya
University of Alberta
Partial Upgrading: A Quest to Unclog the Arteries of Canada's Oil Sands Economy
---


---